Flash Delivery delivers thousands of groceries, in a flash! Think of Flash less like an app, and more like a teleportation device - for things you want.

YOUR FAVOURITE ITEMS
Get everything delivered, from snacks like crisp, sweets and chocolate to fresh groceries like eggs, milk, bread and cheese. Did we mention drinks? We've got regular water. We've got fancy water. We've got energy drinks and juices. We've even got ice cold beer, wine, and spirits. You can also get toilet paper, cleaning products and your favourite local brands too. Flash also stocks pet food, electronics and beauty products. All delivered in a Flash!
Flash Delivery -Your One-stop-shop
Get groceries delivered to your door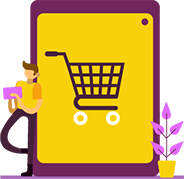 Thousands of products straight from our store to your door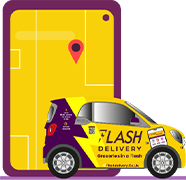 Track your order with our live driver tracking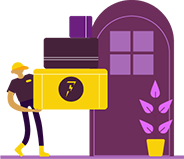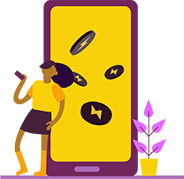 Earn rewards on every order with flash points
Groceries Delivered in a Flash!
Flash Delivery is a convenient grocery delivery app available in the UK. With a wide selection of groceries, including fresh produce and household essentials, users can easily shop from the comfort of their own homes. Orders are delivered quickly and efficiently by friendly and professional drivers, making it easy to get the groceries you need when you need them. With competitive prices and a user-friendly interface, Flash Delivery is the perfect solution for busy individuals and families looking to simplify their grocery shopping.
ORDER IN SECONDS, DELIVERED IN A FLASH
Ordering is super easy – just tap on what you want, add it to your bag, and checkout. We pack your order in our nearby store and deliver it straight to you in our very own company cars. You can't miss them!
WAYS TO PAY
Flash securely accepts debit and credit cards.
JOIN BOLT
Do you like free delivery? Cause we definitely do. Bolt members pay £0 delivery fees on every order, any time of the day. They also receive double flash points (our version of loyalty points) on every order. All this just for £5.99 a month!
EARN POINTS AND REDEEM REWARDS
Who doesn't love free stuff? With flash points, you get more with every order on Flash. Accumulate points with every order and redeem them to unlock different rewards, in the Flash point section.
AWESOME CUSTOMER SERVICE
From the picking and packing to the delivery it's all our very own Flash staff we even have our own company cars that we deliver in, make sure to give us a wave!!!